Home
current position:home

1.Voice Changer for PC (Win7 Win8 Win10 Win11)
2.Support App: Skype, WhatsApp, Viedo Platform, Recorder, Line App and Mobile phone simulator etc.
3.Voice Changer for Discord.
4.voice changer for fortnite.
5.voice changer for xbox.
Download Address(newest version 9.7.7.0)
Super Voice Changer UI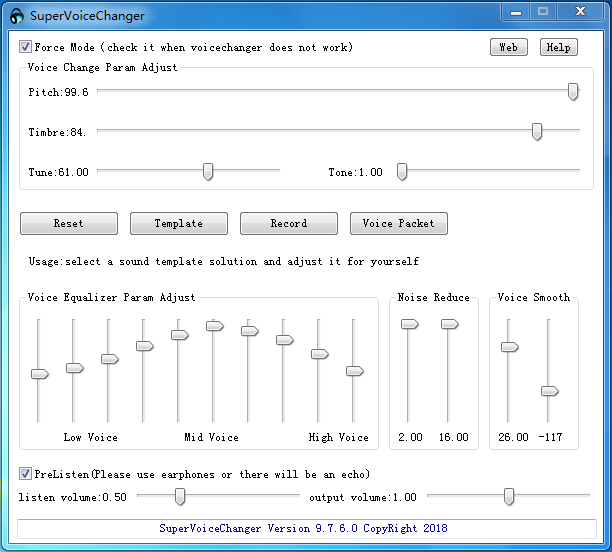 Introduce
Super Voice Changer can change voice in real time in every game and communication desktop app including Discord, ZOOM, Google Meet, Minecraft, World of Warcraft, Rust, Fortnite, Valorant, League of Legends, Among Us, Roll20, Skype, WhatsApp Desktop, TeamSpeak, and more!
Contact us
Email:voicechanger@foxmail.com
Sofeware Usage
1.Open the voice changer software to run.
2.Listen the voice in other audio software.
3.Chat with your friend without any settings.
Links